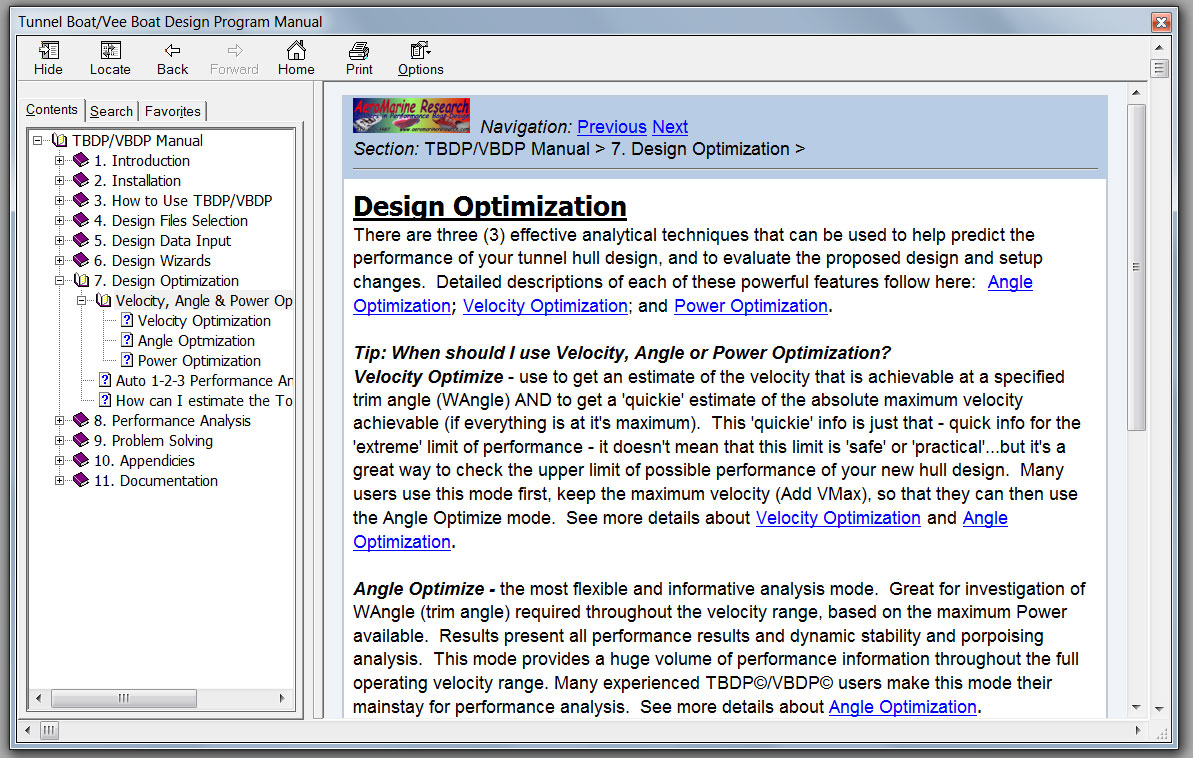 TBDP©/VBDP© Help system provides the advanced Microsoft HTML Help system for the Windows platform. Help has the powerful ability to organize a combined Table of Contents (all Help Topics, Subtopics), Search capabilities and advanced hyperlinking capability to other related Topics.

Context-sensitive help - connections allow you to quickly access HELP by clicking the <F1> function key at any time, and you'll be taken directly to the applicable Help Topic.
Table of Contents - View the TOC to see the complete listing of all Help Topics/Subtopics. Click a main Topic Heading to expand/collapse the listings.
Search - find information on any keyword or topic, by using the <Search> tab, entering the keyword of interest and clicking <List Topics> to see all the keyword occurances, or Display; to see any related Topic.
Favorites - bookmark help topics of special interest to you, for easy finding later. Using the <Favorites> tab, click <Add> (at the bottom of the window), and your Favorite will be saved for later reference.
Print - print any Topic
Sizing - adjust the position and size of the Help window.