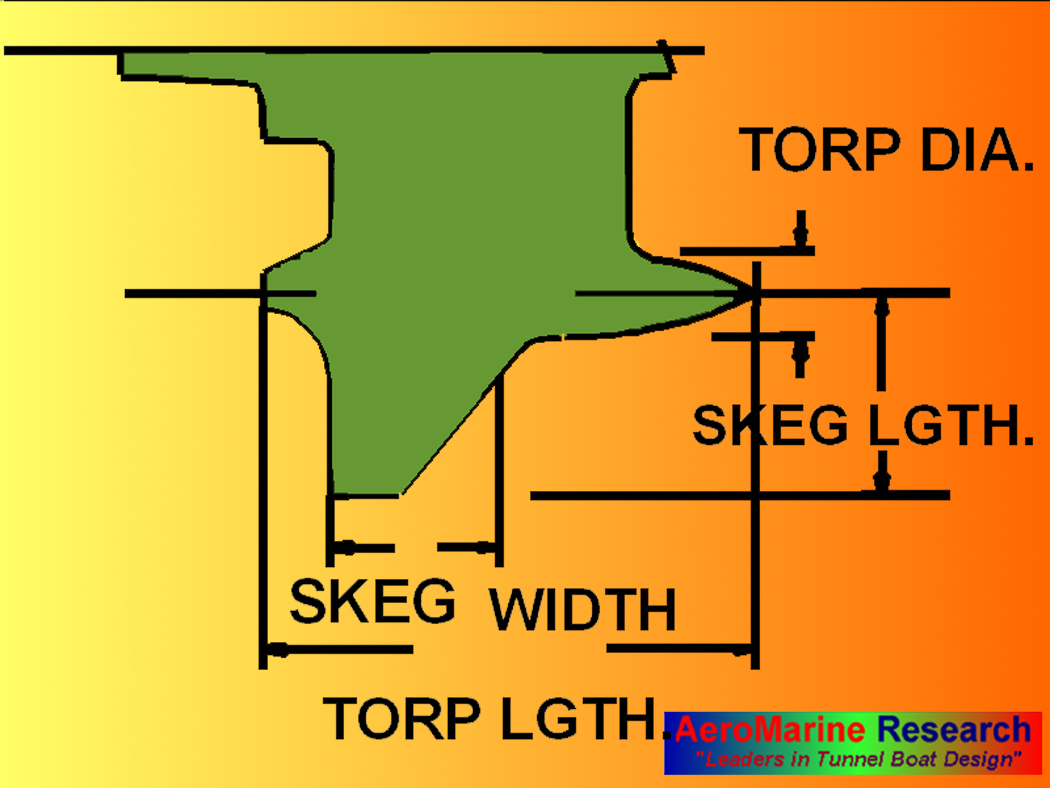 Lower Unit Drag design & dimensional inputs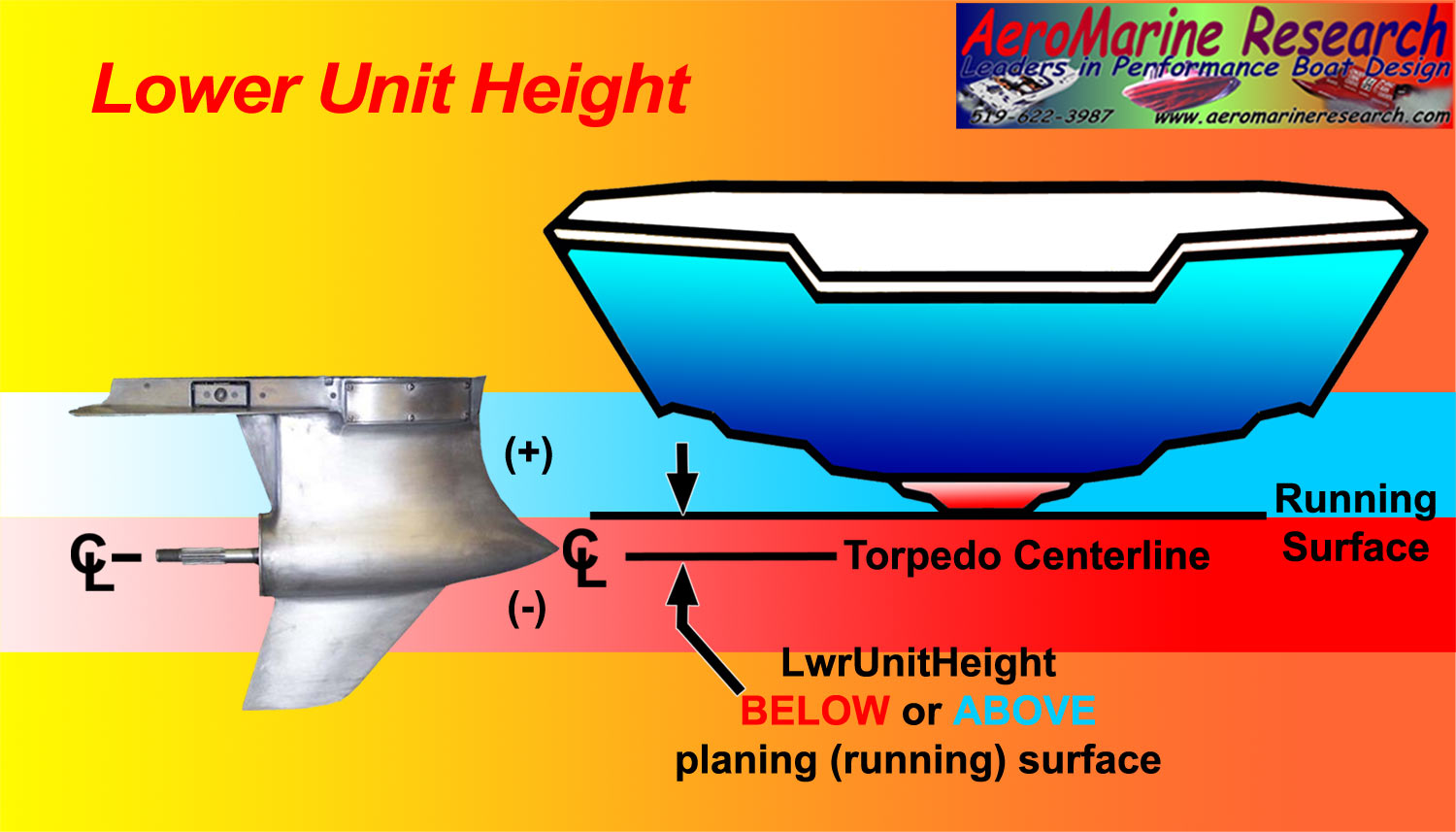 Lower Unit height affects drag and performance

AR® has developed complex algorithms that calculate hydrodynamic drag of the outboard lower unit or I/O outdrive design & configuration. This performance is, of course, different for each design, each setup arrangement and different at each operating velocity.

The Appendage drag of motor or outdrive lower unit is difficult to calculate in a simple manner. There are many different designs of outboard lower units in use today; every boat will have the lower unit set up with respect to the hull differently; and there are several contributing drag components that determine the overall drag of the lower unit.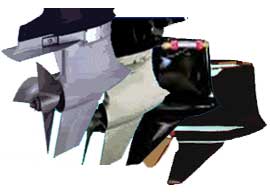 The TBDP©/VBDP© analyzes the specified design of the skeg, the torpedo and the propeller, and calculates the overall hydrodynamic drag and drag coefficient based on configuration and relative velocities. Height of the lower unit relative to the water surface and hull planing surfaces is also included in the analysis.
TBDP©/VBDP© now calculates hydrodynamic drag of ANY lower unit design; includes standard design specs for 31 OEM drives, including NEW massive Yamaha and Mercury HD 300-350hp drives, Merc TorqueMaster, SportMaster, and FleetMaster drives; Merc M8 and drysump outdrives,, Merc Verado 350Sci HD, Merc SSM4, Merc SSM6, Nissan & Tohatsu SportC, Tohatsu 50HP D-Stock foot, Suzuki DF and Evinrude ETec HO gearcases, Alpha, Bravo, Volvo IO drives, even Arneson surface drives.