In the forefront of Tunnel boat design technology for over 3 decades, AR® has high performance members in over 45 US states, and over 50 countries throughout the world. Tunnel boat design publications and the world's only computer design program just for tunnel boats, modified tunnel, modified vee-bottom (Mod-VP) designs and Vee-pad hulls.

Performance vee hull and pad-vee hull design and setup tips are also addressed in the AR® publications, software and articles written by Jimboat.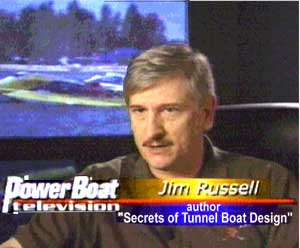 See author Jim Russell on SpeedChannel's 'Powerboat Television Show'

Interviewed by PBTV's host and F1 Champion, Mark Rotharmel.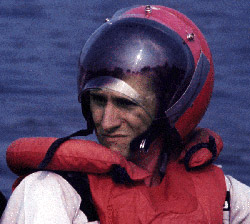 More about author Jim Russell [reprinted from


design awards]